I'll start by saying that I've always had somewhat of a phobia of taking portraits, mostly because I was never quite sure what to do with my subject, and I suppose on some level, because I'm also not much of a people person.
But then again, my grandpappy used to say - or someone else's, I forget - that one should try everything at least once. And I, being the good granddaughter that I am, now find myself facing what has turned out to be my greatest fear as far as photography is concerned.
The result...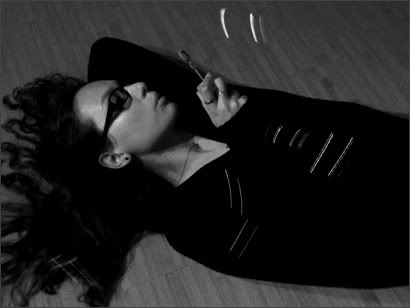 Should one find oneself wondering about the nature of the funny looking light streaks - wonder no more, they are soap bubbles. And no, I am not five years old. I dare you to claim otherwise.